Alright folks. It was bound to happen. I am going to start talking very openly about my Jane Austen addiction. And I think I would have to call it an addiction. I religiously watch one of my movies pretty much once a month...
sometimes more often...
And one or another of her novels pretty much live on my night stand or is first up on my Kindle (yes, I do both books and e-readers, another conversation for another time).
ANYWAY! The point is - I heart Jane Austen. Anything Jane Austen. And I am in the throes of another one of my monthly...periods (and no, it does not coincide with my other period although my husband might argue that it is just the same). :)
So today? I was scouring Etsy looking for Pride and Prejudice-y things to decorate my little office area with. (I'm rearranging my work space. Pictures will be forth coming.) And I found some things that I am
dying
to have.
P.S. This "A Jane Austen post" is likely to become a series. Check back for more of my obsessions with this amazing author and my interactions with her still relevant and excellent books.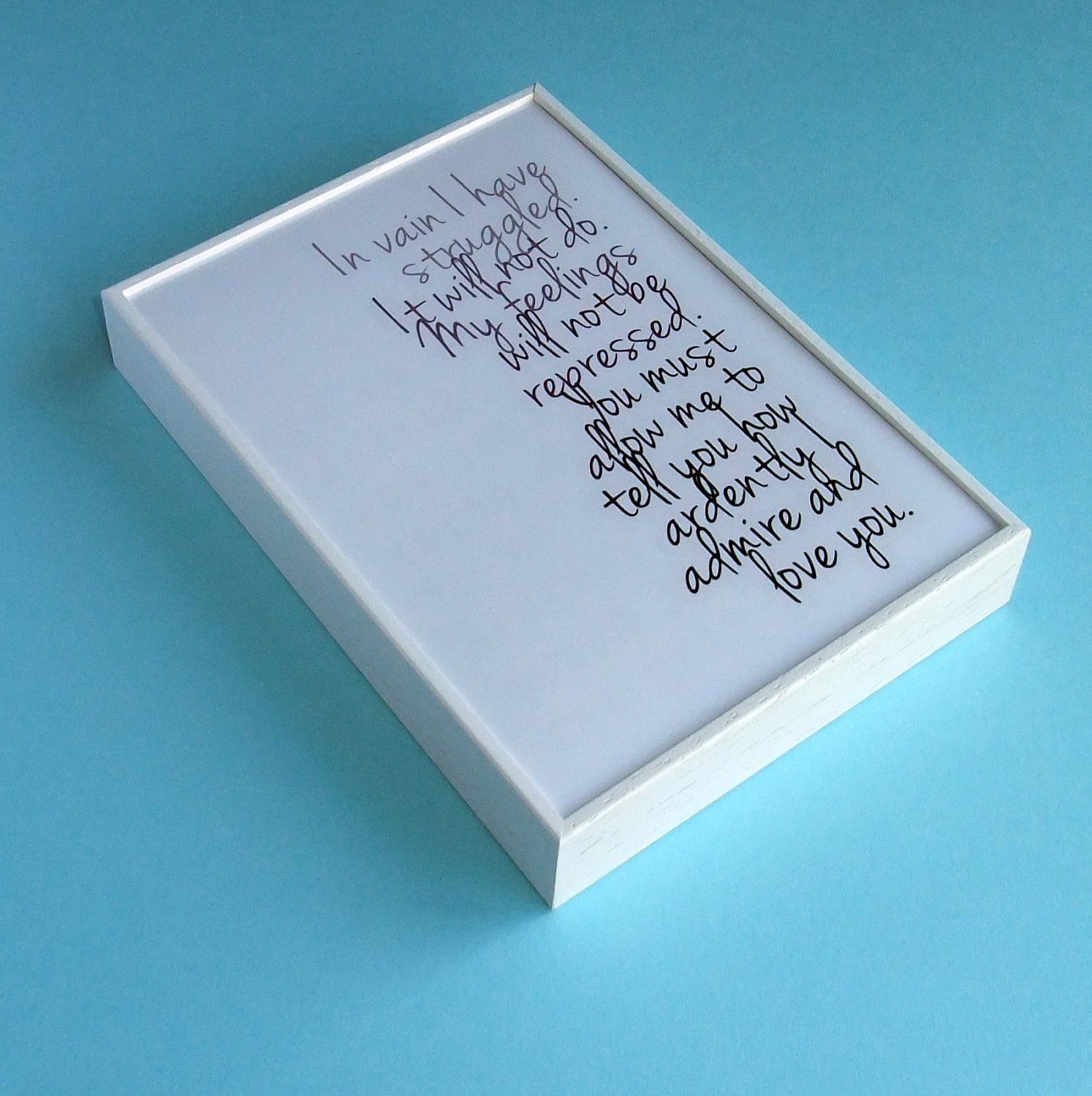 Simple but perfect print as only Jane Austen could say it!
There were so many other pretty things that I would love to get but somehow I think my husband might draw the line at having a house entirely decorated and filled with all things Jane Austen. =)
Have a beautiful day!